Day 5: Favourite Set of Dice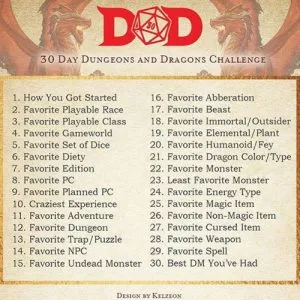 Like most role players, I love dice. Picking my favourite set of dice is easy but I can't help but buy more. I've been known to buy sets just for one-off games. Like the transparent dice sets I bought on a whim just the other month. I'm a sucker for what I call "gamer bling" though and am willing to spend a little money on something I'm going to get a lot of use out of. That said, I do have one stipulation. My dice must use the traditional method of numbering. That is, the opposite sides of a die must add up to the total number of sides plus one. A lot of dice nowadays use the Chinese method. This is most obvious on a d8 where the 8 and the 1 are next to each other.
Anyway, onto my favourite set of dice. Q Workshop sent me a set of the original gray and black Dwarven dice to review for a website I used to run and I loved them. It was a no-brainer when I spotted the metal versions I was sold. Over the years I've been a bit lucky and managed to pick up another couple of sets cheaply as well as a set of 5 d6 (well, you can never have enough). That gives me more than enough dice for almost eventuallity.
I still rotate my dice from time to time—you've got to let them out now and again or they'll get in a huff—but the metal Dwarven dice are my favourites (just don't tell the other dice…)